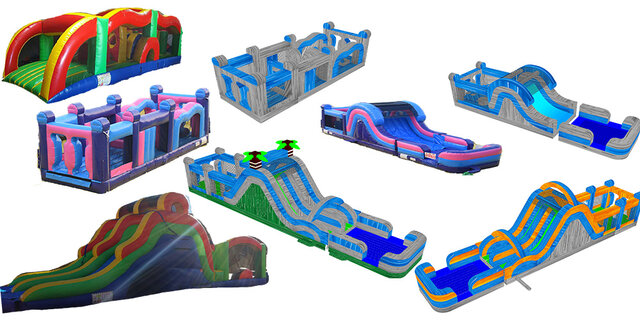 Build A 5 Piece Obstacle Course

(150 - 190 Feet)

($1385-$1525)
Includes 3 Generators For Power
Actual Size: $240 Sandbag Fee. *If used on concrete, asphalt or other surface where stakes cannot be used.
Setup Area: 15 Ft Wide x (The length of the units you choose.) 12-18 Ft Tall
Outlets: Standard 3 Prong Outlet x 6 (Separate Locations) 110v 20 AMP
Attendants: 2-3 Competent Monitors are required during operation. You and one other helper.




Choose Five Obstacles: