Inflatable Obstacle Course Rentals In Denver
If you are looking for the best obstacle course rentals in Denver look no more. Inflatable Kingdom offers a variety of inflatable obstacle course playgrounds for rent with delivery to events like family reunions, block parties, church festivals and much more.
Where Can I Rent An Obstacle Course In Denver?
Inflatable Kingdom offers delivery and setup of inflatable obstacle couses and playgrounds anywhere in the Denver metro area. On an given week you can find our trucks delivering fun to Brighton, Broomfield, Boulder, Ardvada, Henderson, Green Valley Ranch, Aurora, Castle Pines, Parker, Ken Caryl and many more surrounding areas. Obstacle courses and inflatable playgrounds can be setup at any venue, park, church festival, school carnival, block party, fundraiser, or any other event.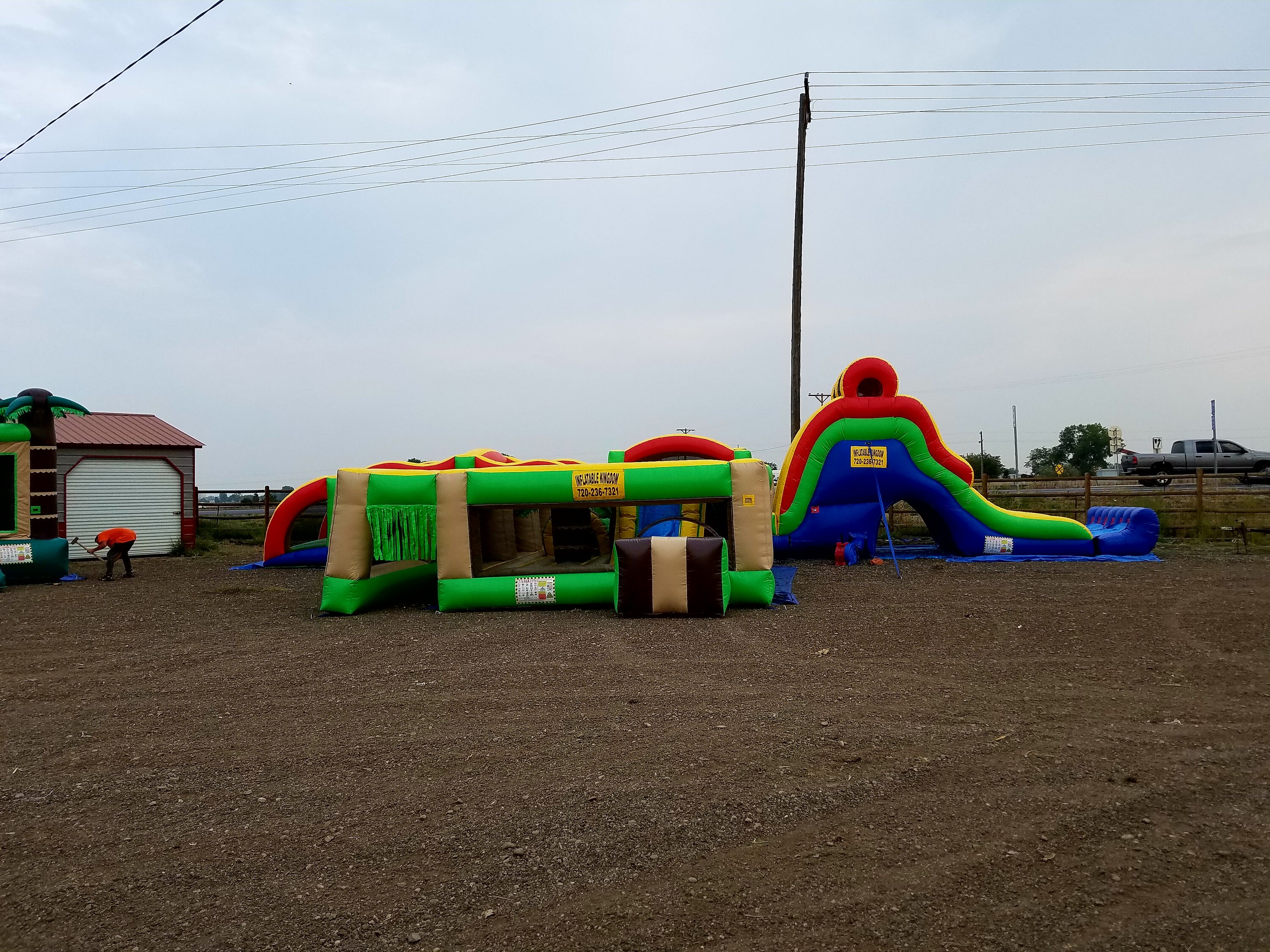 What Kind Of Obstacle Course And Playground Rentals Does Inflatable Kingdom Offer?
We have a variety of inflatable obstacle courses and playground rentals to choose from. At Inflatable Kingdom we strive to make events like block parties and company barbecues run without a hitch. We always deliver before your event so you can rest assured your inflatable obstacle course equipment rental will be on time for your big party. We service all events including but not limited to, birthday parties, church festivals, company picnics, team banquets, and many more events across the front range of the Rocky Mountains.
Top Of The Line Obstacle Course Rentals in Denver.
At Inflatable Kingdom we offer the best and top quality inflatable obstacle course runs, toddler playgrounds and other inflatable bounce house obstacles you can rent. We have our fleet of inflatable obstacle courses and playground jumpers custom made by the top manufacturers in the inflatable obstacle course industry.
Book Your Inflatable Obstacle Course Playground Online Now:
To book a rental click on the link for your rental type then choose the item you would like to rent. Check the dimensions to your setup area and add the item to your cart. Select your date/time and checkout. A non-refundable down payment based on your total will be required to book a reservation. The reservation minimum ranges from $15-20% and will be returned as a rain check in the event of cancellation. Feel free to call or email our office at (720)-583-5012 or Inflateking@gmail.com if you have any questions or concerns.